Latest News
From 28 November 2021, all fully vaccinated travellers arriving into NSW and Victoria from overseas countries must isolate for 72 hours at their residence or accommodation. The situation is evolving rapidly. Please regularly check the websites for the state or territory of your arrival for specific quarantine and other requirements.

This page will be regularly updated with the latest information and advice regarding travel to Australia and the student visa process.

Frequently asked questions on migration pathways to Australia for Hongkongers.

The annual Festival of Australia has returned! Taste gastronomic delights and discover Australia through a variety of experiences at select hotels, restaurants and high-end retailers from now until November. The festival brings the taste and aromas of Australia to Hong Kong, sourced from forests, mountains and Australia's clean, blue oceans.

The Australian government is offering new and extended visa options to student and skilled workers from Hong Kong.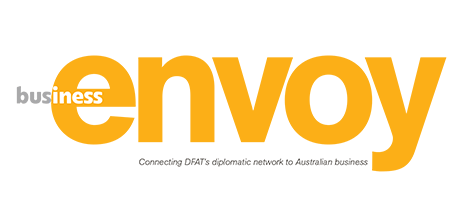 Business Envoy is a bi-monthly online publication which shares market insights from Australia's global diplomatic network. The publication draws on reporting and advice from Australian embassies and high commissions in key trade and investment markets as well as analysis on international issues from the Department of Foreign Affairs and Trade (DFAT) in Canberra.