As of 1 February 2020, all travellers arriving from any part of mainland China, regardless of nationality, will not be allowed to enter Australia until 14 days after they have left or transited through mainland China. Australian citizens, permanent residents and immediate family members are exempted but will be subject to self-isolation measures. These measures do not apply to travellers from Hong Kong, Macau or Taiwan, unless they have also travelled to or transited mainland China.
According to advice from the Australian Government Department of Health you do not need to isolate yourself if you have only travelled in Hong Kong, Macau or Taiwan.
For more information on travel restrictions, visit the website of the Department of Home Affairs.

Latest News
In view of measures related to the Novel Coronavirus taken by the Hong Kong government to restrict travel and border crossings, we will postpone the Consular visit to Macau, this Friday 7 January. If you have an appointment, you will be contacted. If you require urgent passport renewal, please email enquiries.hongkong@dfat.gov.au for advice.

Effective immediately, foreign nationals (excluding permanent residents) who are in mainland China from today forward (1 February), will not be allowed to enter Australia for 14 days from the time they have left or transited through mainland China.

More opportunities for Australian businesses and farmers will commence today (17 Jaunary 2020) with the Australia-Hong Kong Free Trade Agreement entering into force.

Smartraveller has changed and will require those who previously subscribed for travel advice updates to Hong Kong, or any other destination, will need to subscribe again. Subscribe to receive travel advice updates - by simply supplying your name and email address – straight to your inbox.

We are deeply concerned by the violence in Hong Kong and the increasing divide between the authorities and Hong Kong people.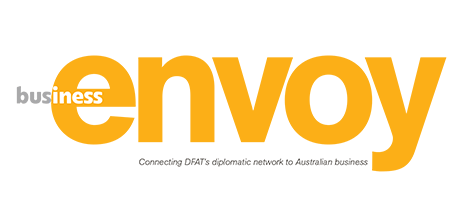 Business Envoy is a bi-monthly online publication which shares market insights from Australia's global diplomatic network. The publication draws on reporting and advice from Australian embassies and high commissions in key trade and investment markets as well as analysis on international issues from the Department of Foreign Affairs and Trade (DFAT) in Canberra.