Latest News
The Australian and New Zealand communities have Anzac Day in a private ceremony at the Australian International School Hong Kong, to remember the generations of service personnel who have served and made sacrifice in defence of Australia and New Zealand.

The Governments of Australia and New Zealand, like G7 counterparts, are deeply concerned that changes to Hong Kong's electoral system passed by the National People's Congress on 11 March further undermine rights and freedoms and the high degree of autonomy guaranteed by China to Hong Kong until 2047 under the Sino-British Joint Declaration.

We, The Foreign Ministers of Australia, Canada and the United Kingdom, and the United States Secretary of State, underscore our serious concern at the mass arrests of 55 politicians and activists in Hong Kong for subversion.

The Australian Government is concerned by reports that more than 50 pro-democracy lawmakers and other pro-democracy figures have been arrested in Hong Kong overnight under the National Security Law.

Hong Kong students' far-reaching imagination in the "My Australian Christmas Card Competition 2020" shows the connection between communities in Hong Kong and Australia despite our being physically separated.

Today I announce the appointment of Ms Elizabeth Ward as Australia's next Consul-General in Hong Kong.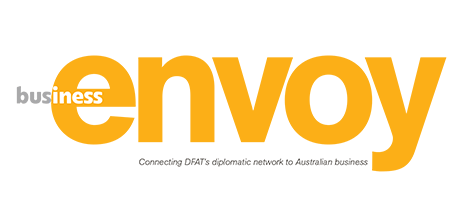 Business Envoy is a bi-monthly online publication which shares market insights from Australia's global diplomatic network. The publication draws on reporting and advice from Australian embassies and high commissions in key trade and investment markets as well as analysis on international issues from the Department of Foreign Affairs and Trade (DFAT) in Canberra.