Latest News
Hong Kong, as seen by four Australian photographers living in the city, is the subject of a new exhibition: 'Hong Kong Through Australian Eyes', showing at the Fringe Club in Central during October.

Frequently asked questions on migration pathways to Australia for Hongkongers.

The annual Festival of Australia has returned! Taste gastronomic delights and discover Australia through a variety of experiences at select hotels, restaurants and high-end retailers from now until November. The festival brings the taste and aromas of Australia to Hong Kong, sourced from forests, mountains and Australia's clean, blue oceans.

The Australian government is offering new and extended visa options to student and skilled workers from Hong Kong.

The undersigned members of the Media Freedom Coalition express their strong concerns about the forced closure of the Apple Daily newspaper, and the arrest of its staff by the Hong Kong authorities.

The Prime Ministers expressed deep concern over developments that limit the rights and freedoms of the people of Hong Kong and undermine the high degree of autonomy China guaranteed Hong Kong until 2047 under the Sino-British Joint Declaration.

The Australian and New Zealand communities have Anzac Day in a private ceremony at the Australian International School Hong Kong, to remember the generations of service personnel who have served and made sacrifice in defence of Australia and New Zealand.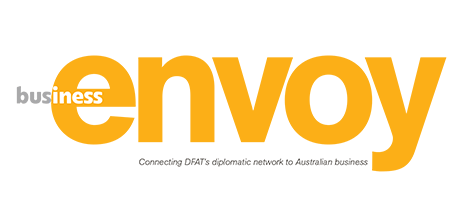 Business Envoy is a bi-monthly online publication which shares market insights from Australia's global diplomatic network. The publication draws on reporting and advice from Australian embassies and high commissions in key trade and investment markets as well as analysis on international issues from the Department of Foreign Affairs and Trade (DFAT) in Canberra.