Latest News
Flickerfest 2022 Hong Kong – Best of Australian Shorts presents a selection of nine creative and beautifully-crafted Australian shorts from the Flickerfest 2022 program.

Media release by the Australian Trade and Investment Commission (Austrade).

Consul-General Elizabeth Ward's Letter to the Editor on 29 March 2022.

Frequently asked questions on migration pathways to Australia for Hongkongers.

The Australian government is offering new and extended visa options to student and skilled workers from Hong Kong.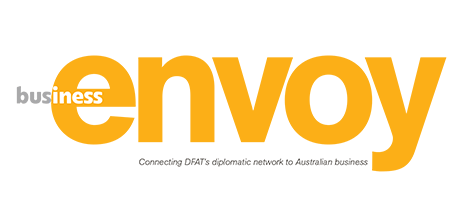 Business Envoy is a bi-monthly online publication which shares market insights from Australia's global diplomatic network. The publication draws on reporting and advice from Australian embassies and high commissions in key trade and investment markets as well as analysis on international issues from the Department of Foreign Affairs and Trade (DFAT) in Canberra.