Passport Services
Welcome to the Passport Office, Hong Kong.

Passports are printed in Australia and subject to approximately 6 weeks processing time from payment, so planning well ahead is important. Priority passport services are not available in Hong Kong.

Australian passports applications must be lodged in person and appointments must be made. We will only see you in exceptional circumstances without an appointment.
We now offer free passport delivery to Hong Kong and Macau. Ask our staff for more details at your next appointment.

Children under 16 years do not need to attend interviews.
How to apply for an Australian Passport in Hong Kong
The below links will guide you through the Passport Application process and help ensure your application is complete.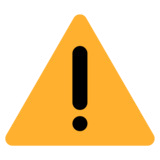 The Australian Consulate-General only allows entry to clients with appointments. Other members of the public should wait elsewhere while the appointment is completed. People assisting a client may be allowed entry and their details should be included in the 'notes' section when booking an appointment.
All clients (regardless of booking status) must present ID, pass through security screening and undergo routine temperature checks.
Please arrive 5 minutes prior to appointments for security screening. There may be additional waiting time if you arrive late.
Please select the appointment type matching your application. To lodge two applications at the same time, select 2 Passport applications or for three applications, select 3 Passport applications. Please contact us in advance if you are applying for more than three passports at the same time.
Please note that appointments are normally booked out up to 4 weeks in advance.
Do not book more than one appointment, and check your email for notification of cancellations or alternative appointment times.
Please ensure you select the correct type of service when you make the appointment. If you select the wrong service, we may not be able to help at your appointment time.
More information on booking policy and appointments during severe weather are available here.
Passport applications lodged overseas incur an additional overseas application fee (overseas surcharge). This fee is included in the total fee on our Fee Table for each passport type. To see the exact price of the overseas surcharge, visit the fee page at passports.gov.au. This fee does not apply to replacement or emergency passport applications.
The Australian Consulate-General Hong Kong are only able to accept Passport Fees in Hong Kong Dollars by EPS, credit card (Visa and MasterCard) and AliPayHK. We cannot accept cash, American Express or cheques.
Fees are set in Australian dollars and converted into Hong Kong dollars. The exchange rate is reviewed monthly.
The links below may assist you to complete your application.