We can issue an emergency passport if you need to travel urgently and your existing passport has been stolen, damaged or lost.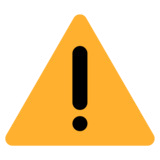 Forgetting to renew your passport before its expiry or forgetting to check if you have six months validity for travel to some countries are not valid reasons for us to issue emergency passports. Only in rare circumstances will we approve an emergency passport if your current passport has expired. Applying for an emergency passport is not a way to access a priority processing service for a normal full validity passport.
Emergency passports are normally produced within two business days. They have limited validity of 7 months, only 4 visa pages and no electronic chip. Some countries do not allow travellers to enter on emergency passports. You should check with the relevant embassy or consulate of the country you are visiting to confirm if they will accept emergency passports before booking your travel.
Please contact us or visit our office if you need to apply for an emergency passport.
Click here to tell us if passport has been lost or stolen.