Visa Services
The Department of Home Affairs office in Hong Kong manages visa services for clients in Hong Kong, Macau and Taiwan.
Australian Visa Application Centre (AVAC)
Please be advised that from Monday 19 October 2020, the Visa Application Centre will no longer provide telephone inquiry services. Please refer to contact us for more details.
Australian Visa Application Centre (AVAC) address and service hours update
The AVAC will be available by appointment only for:
Biometric enrolment (for all visa subclasses that have a biometric requirement).
Address: Unit B&E , 6/F, Lee & Man Commercial Center, 169 Electric Road, North Point, Hong Kong
Our opening hours are from 8:00am to 3:00pm, Monday-Friday, except for public holidays. We are currently only open for a biometric collection service.
Other AVAC services (including lodgement of paper applications) remain suspended until further notice. For more information please visit: https://visa.vfsglobal.com/hkg/en/aus.
Note: The Department of Home Affairs' online visa lodgement services remain available and most visa and citizenship applications can still be lodged through the Department's ImmiAccount portal.
To explore visa options for Australia including eligibility requirements and information on how to apply online please visit: https://immi.homeaffairs.gov.au/visas/getting-a-visa/visa-finder.
Reminder for travellers to Australia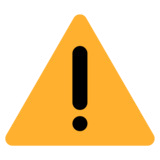 Important Information for Applicants
Page Last Updated: 14 June 2023