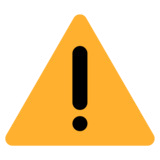 If you believe your Australian Passport has been lost or stolen, you should report this as soon as possible. You can do this:
by calling us on 2827 8881 during business hours; OR

in person at our office.
You must report the loss or theft of your passport as soon as possible.
Please see lost and stolen passports.
We recommend you report any theft to police and keep a copy of the report. A police report may also be required by your travel insurance.
To apply for a replacement passport you must use the full application form (PC8 Form) as if you are applying for a first passport. You cannot use the simplified renewal form. If you cannot meet the application requirements for a new full-validity passport, and you need to travel urgently, you can apply for an emergency passport. Strict conditions apply.
You will need to make an Lost or Stolen passport appointment under Passport services.