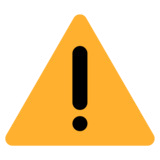 A certificate of no criminal conviction (CNCC) can be issued by the Hong Kong Police with a referral letter from a consulate in Hong Kong. It is the equivalent of a police clearance.
Visit the Hong Kong Police website for a list of acceptable reasons to apply for a CNCC. The Consulate cannot guarantee the Hong Kong police will accept your application. The process for obtaining a CNCC is determinded by the Hong Kong Police. If you are unsure of any part of the process, you should confirm details with them.
We are unable to provide a letter for a CNCC for the following reasons:
Australian visa and migration purposes. Please refer to our Visas and migration page of our website for further information.
Foreign visa applications. Please contact the Consulate who is issuing the visa.
Other uses outside of Australia. The Hong Kong Police require the letter to be provided by the government of the country requesting the CNCC.
How to apply for a referral letter issued by the Australian Consulate-General:
Step 1 - Make an appointment for "Certificate of No Criminal Conviction".
This services is available by Appointment only. Please select Certificate of no criminal conviction on the booking page. If you select the wrong service, we may not be able to help at your appointment time. More information, including booking policy, is available here.
Step 2 - Visit the Australian Consulate General at your appointment time
Things to bring:
Passport/Hong Kong HKID card.
A credit card or an EPS card to pay the fee. Please see Fees for details.
Proof of why you require the CNCC (e.g. a letter from the organisation requesting the CNCC)
You will be asked to complete a form at your appointment. You will need to include the address of the organisation who has requested you provide them a CNCC.
Visit the Hong Kong Police CNCC office at your appointment time and bring along all required documents as directed by the Hong Kong Police
The CNCC certificate issued by the Hong Kong Police will be mailed to the organisation who requested the CNCC (based on the address and name on your form).
Overseas applicants - please send an email to [email protected]